I am organizing for dairy nutritionists and consultants an event to demonstrate a handheld analytical instrument developed by Animine, for assessing trace mineral content in forages.
I hope this could be of interest to you and would like to provide you with a little more context and information on Animine and about BioZyme who are also involved in this "New Technology and Precision Nutrition" event.
Animine (https://animine.eu/) and BioZyme (https://biozymeinc.com/) are two innovative companies with novel products and services for dairy nutrition.
Animine is an international & independent supplier of precision minerals with unique forms of zinc, copper and manganese that combine rumen stability with high bioavailability.  To support their ruminant business they have developed the 'AniGun', a handheld analytical instrument for assessing trace mineral content in forages.  This uses XRF (X-ray fluorescence) spectrometry, a technology adapted from other industries for application in animal feedingstuffs.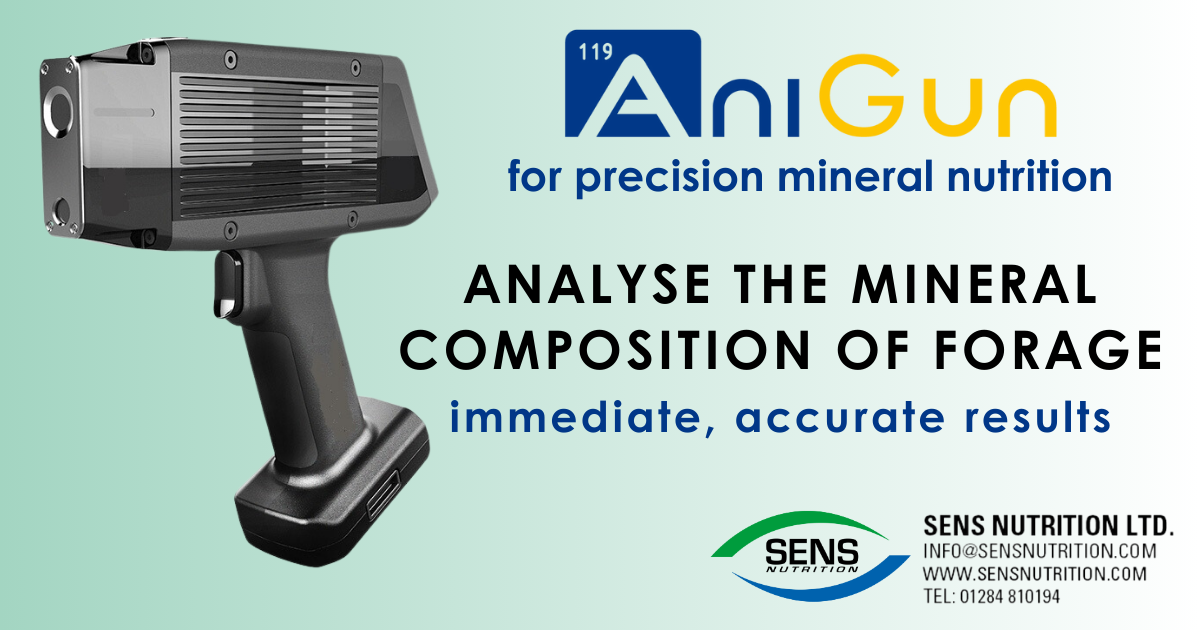 BioZyme's product, Amaferm, may be more familiar to you than the name of the company.  BioZyme are a US animal nutrition company specialising in the fermentation of Aspergillus oryzae and for many years their prebiotic Amaferm was marketed internationally by Cargill.  SENS Nutrition is now the distributor for UK and Ireland and we are supported by BioZyme's international technical team. Advances in our ability to select bioactive molecules and in post-fermentation technology have led to an upgrade in the performance of Amaferm.  The use of Amaferm to improve the digestibility of higher NDF forages is well known, but it also increases the production of metabolizable protein from bacteria and improves the absorption of minerals from the gut.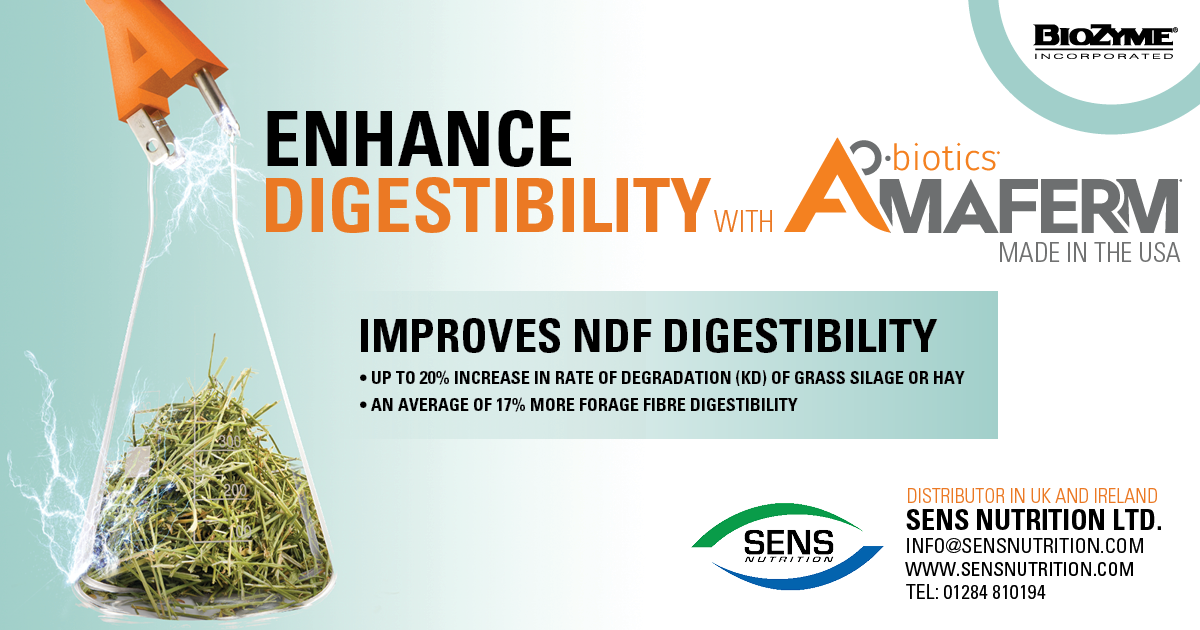 Our speakers will be:
Dr. Rahma BALEGI, R&D at Animine
Leando ROYO, Ruminant Product Manager at Animine
Dr. Fernando BARGO,  BioZyme Business Development and Innovation Manager (USA / S. America)
Dr. César OCASIO, BioZyme Business Development and Innovation Manager (Europe)
SENS Nutrition (https://www.sensnutrition.com/) is a distributor of feed additives and a provider of Smart Efficient Nutritional Solutions. Our customers are mostly the premix producers and feed manufacturers.  
The meetings are scheduled for the 25th of October in Cheshire and 26th of October in Somerset.  I will confirm the location shortly but I would be grateful if you could let me know if you are interested in attending.